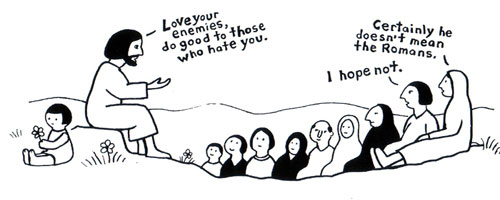 Growling, Grizzly Bear Outbursts Towards Everybody
"It is just a phase that happens to senior citizens," I told Ed, my old neighbor, who called from Melville, Saskatchewan yesterday. The wife had answered the phone and had told Ed that I was crankier than usual, and acting like a Grinch to everyone. My wife's words were not totally true when she told Ed, "Ray could ruin your day, as he is between toxic and radioactive with everyone, so be warned."
There was a thread of truth in the wife's words, as I have been regularly irritated and snapping at others lately. Ed wasn't surprised and assured me that seniors are loaded guns ready to fire off at anyone who annoys them. They wither up in their body, but their tongues get sharper and meaner as they age. 
I warned Ed that it might be wise for him to change the subject and he wisely did so. I admitted to Ed that loving others was getting a failing grade on my part recently. The spirit was willing, but my flesh was stuck on empty. Knowing what to do and doing it can be two different things. It is easy to love some folks, but so difficult to love others.
Ed said that I cannot love everyone for I will always run into people that I do not even like. He also added that some people will not like you and will always act like your enemy. He asked me, "Why would you love your enemies?"
I said that I need to love my enemies for it is God's will for me to do so. Jesus said, "Love your enemies and pray for those who persecute you. God causes his sun to rise on the evil and the good and sends rain on the righteous and the unrighteous. If you love those who love you, what reward will you get?" I told Ed that God gives us the hard challenge of loving those that are hard to love, our enemies, and individual family members, and others. We need to be willing to love those we do not want to love.
Jesus showed that love is giving up on our self-centeredness for the good of others. God's love is for a sinner like me who does not want to love those I disagree with, those that are arrogant and or bullies in my opinion. I am guilty of seeing the speck in another's eye and missing the plank in my own eye. There is a saying that you only love Jesus as much as the person you love the least. When Jesus laid down his life on the cross for sinners, it was in undeserved love for us all. How hard it is to love those who we feel do not deserve it. We cannot do it without God's help.
The gracious love of Jesus is our gift to be shared with others. God's love in Christ builds us up as sinners to lift us up to love ourselves and others in all the imperfection and weakness that is ours. Ed said that I need to stop trying to love others. Loving others is overrated according to Ed. The problem is that it isn't with God.